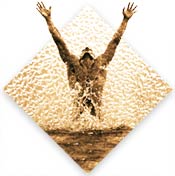 Tammy

" I was taking 3 different Arthritis meds, 2 pain meds, blood pressure med,
thyroid med, and 3 different Asthma and Allergy meds. I have been in
severe, constant pain all of my adult life. I now haveNO pain and I
take NO medications at all, not even an aspirin. Praise God!!"

Kate


"I have had migraines every day for at least 12 years and due to this wholesome, natural cleanse they are over-with no pain, no sickness, no side effects, and no chemicals!"

Milly


"I feel healthier! My energy level has increased and I am eating healthier than I ever have. My blood pressure dropped, I lost weight, physical pain decreased, I have regular bowel movement without IBS symptoms. I feel so much better, and I want others to feel better!"


Heather


" I feel so much better. My mood is better, I lost weight and the UTI infections I have suffered from for years have stopped.
I am more careful about what I eat. I eat to live, not live to eat!"

Mike

"I have obtained my weight loss goal, lowered my blood pressure, and my back pain is gone. Feeling better than I have in years."

Dedra


"I have learned so much about my body, my diet, and my overall health. My blood pressure has improved, I have had a fair amount of weight loss, my energy has increased, and I am sleeping better."